Videoclipul pentru Oops…I Did It Again a reprezentat trecerea lui Britney Spears de la fata cuminte, imbracata in uniforma scolara, la statutul de tanara sexy, iar salopeta ei rosie a devenit o parte din imaginea ei.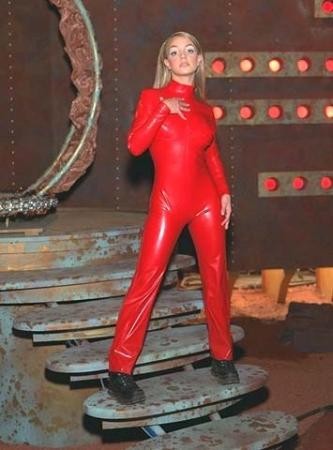 Pe parcurs, printesa pop a devenit o femeie in toata regula, care nu s-a sfiit sa isi arate corpul, pe masura ce ea, dar si fanii ei, se maturizau. Videoclipul Oops…I Did It Again a fost oarecum o miscare riscanta, insa costumul rosu de latex a devenit emblematic. Pe langa vizualul provocator pentru unii, la vremea aceea, piesa a devenit unul dintre hiturile ei, ajungand pe prima pozitie in majoritatea teritoriilor europene, in Billboard Pop Songs, insa in Hot 100 a urcat doar pana la locul 9.
Pe langa Oops I Did It Again, Britney Spears a mai lansat videoclipuri cu care sa atraga atentia, cum ar fi I'm Slave 4 U.
Don't Let Me Be The Last To Know a fost unul dintre clipurile care a starnit chiar reactii din partea mamei lui BritBrit, care a spus ca materialul video e prea provocator.
Toxic e un alt videoclip cu care Britney Spears a reusit sa incite spiritele si care mai tarziu a fost copiat pentru lookul naked in care printesa pop era acoperita doar de diamante.
Cu Piece of Me Brit trimitea o lovitura directa catre presa care o haituise si ii urmarise fiecare miscare din ultimii ani.
Gimme More a fost piesa care i-a marcat revenirea in muzica dupa o pauza de patru ani si lansarea albumului Blackout.
Ce videoclipuri ati mai fi inclus in lista aceasta?
Comments
comments